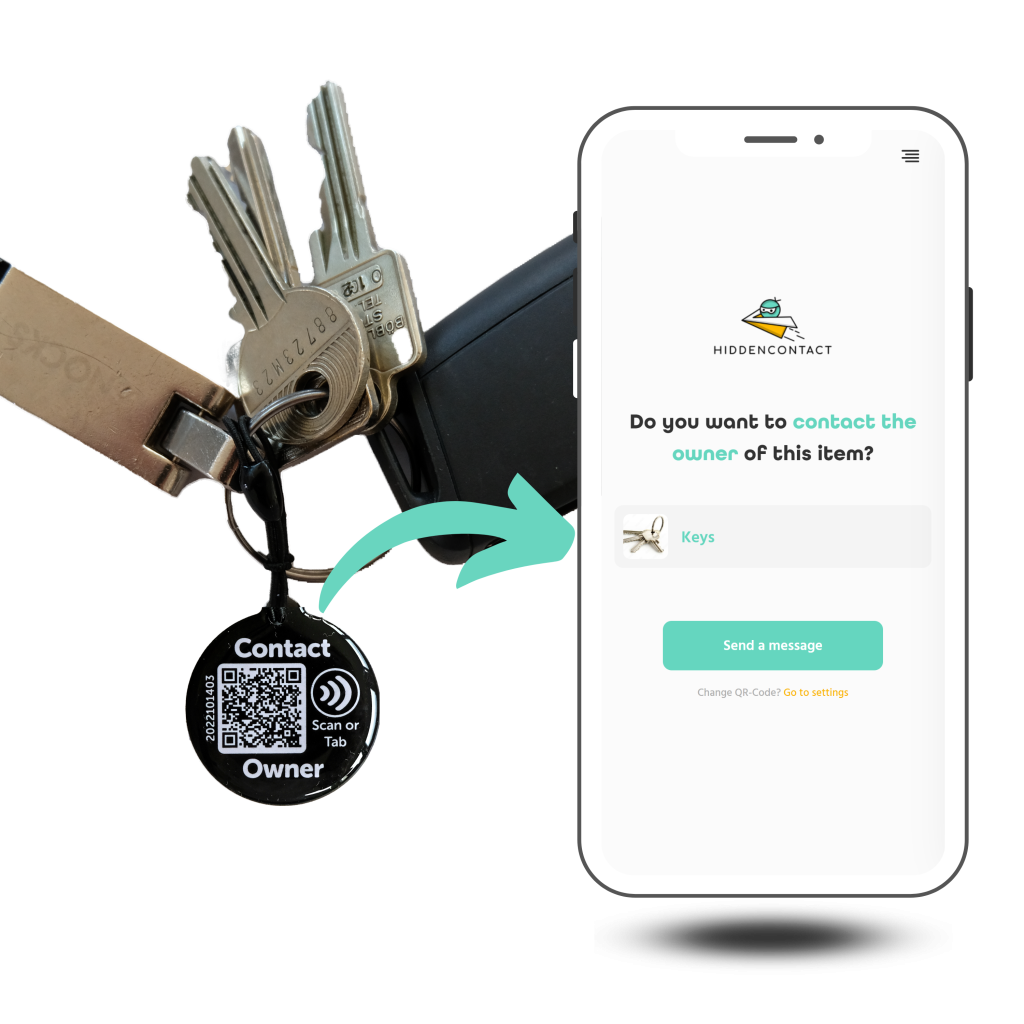 Be contactable, when you lost something
with hiddencontact you have a digital lost and found office attached to your valuables.
When your item is found the finder can scan the QR Code and leave a message. This message is forwarded directly to your phone while keeping you completely anonymous. Afterwards you can arrange the return of your lost item peer to peer.
We offer this product in different versions: As a Epoxy tag (for keys chains, bags, backpacks and pets) or as an sticker (for smartphones, laptops or wallets).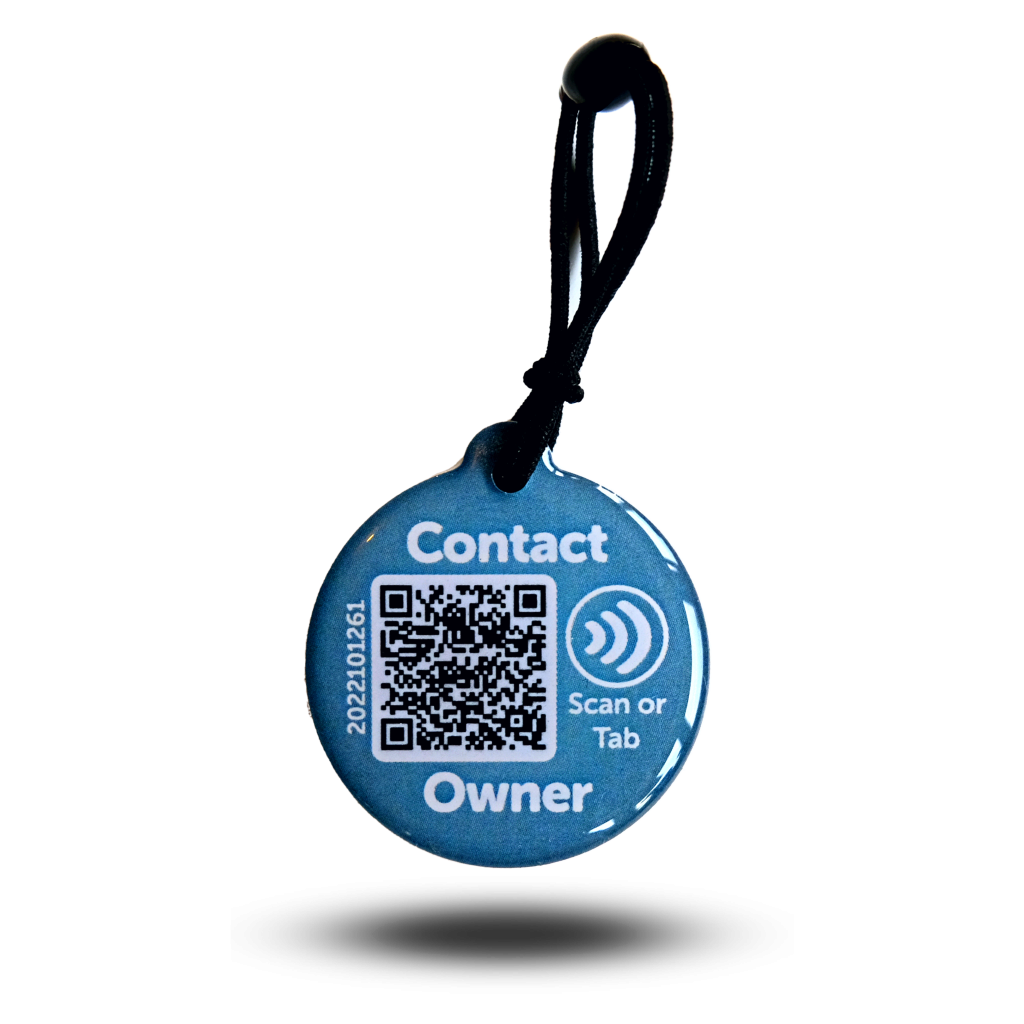 One minute to register. One scan to get notified.

Whenever you lost one of your tagged items, the finder can leave a message for you by scanning the attached QR code or NFC chip. There is no App needed for this.
We are forwarding the message in real-time to your favorite channel (SMS or E-Mail). You remain 100% anonymous. There is no personal information stored within the QR Code itself.
Also available in squared shape and different colors.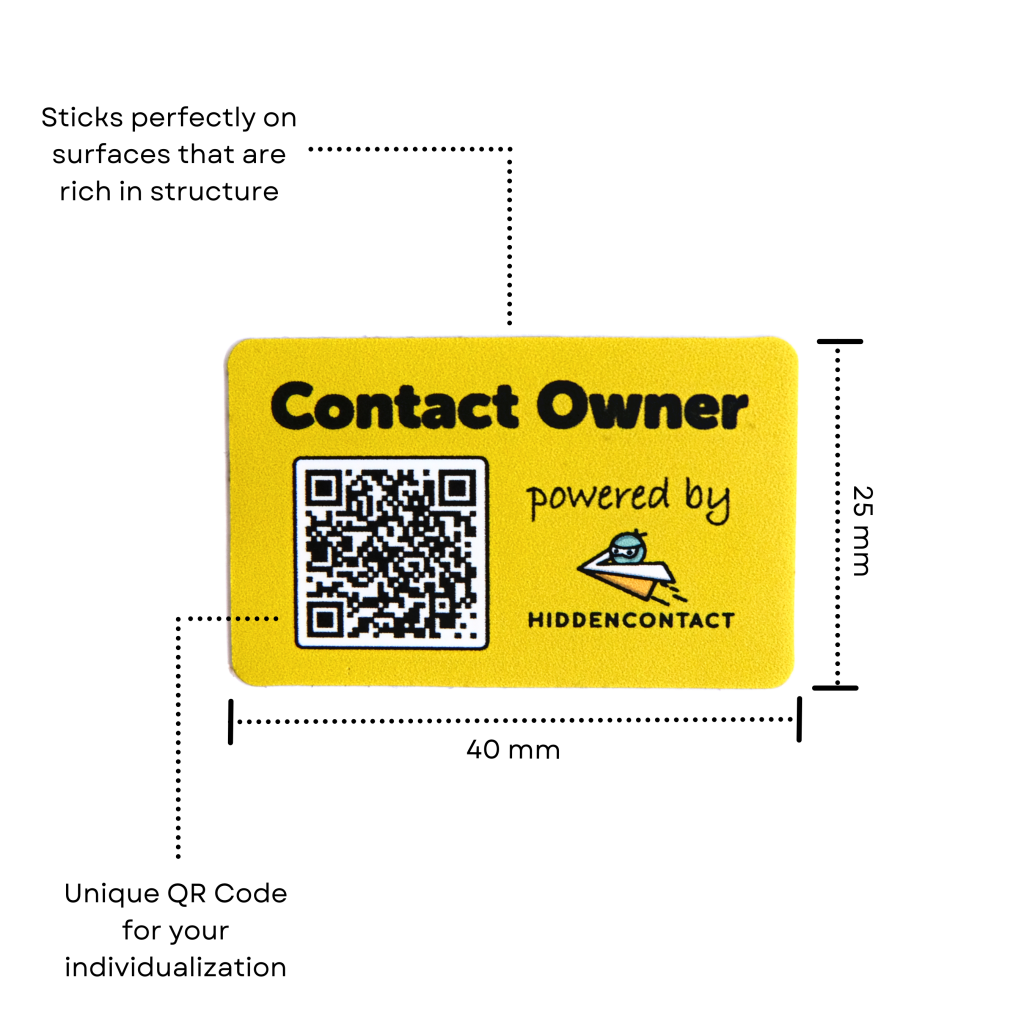 Option 1: To stick on your valuables
These high-quality stickers are produced in Germany. HT glue technology ensures best sticking characteristics even on surfaces that are rich in structure.
Available in different colors.

Usable for: Wallets, AirPods, Laptop, Tablet, etc.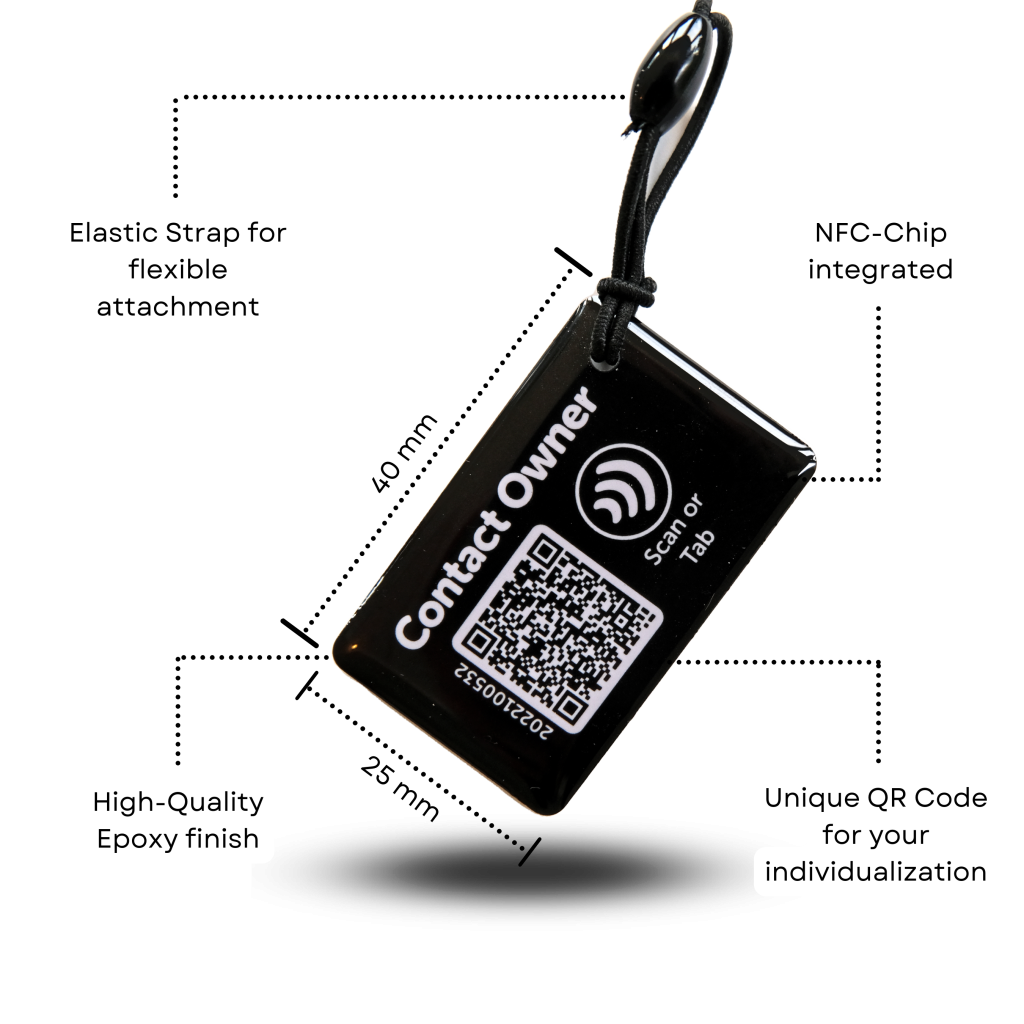 Option 2: As a Epoxy Tag for your valuables
Besides our round epoxy tags we are also offering square tags. Both shapes are available in five different colors. Start guarding your valuables now.

Usable for: Keys, Bags, Pets, Luggage, etc…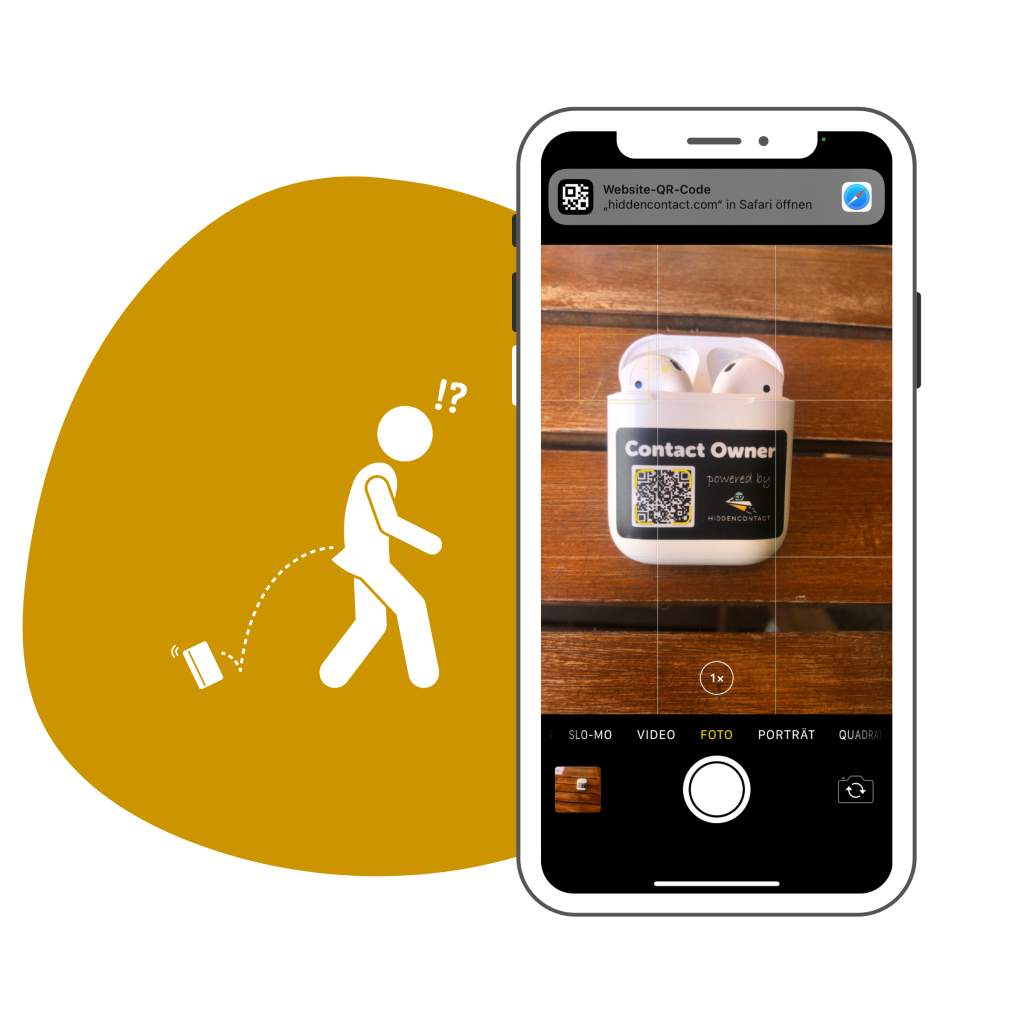 Step 1: A Lost Item gets found
Somebody found your lost item. But how can they get in contact with the owner? This is no problem with hiddencontact.
The attached QR Codes with the instruction "Contact Owner" invites the finder to scan it.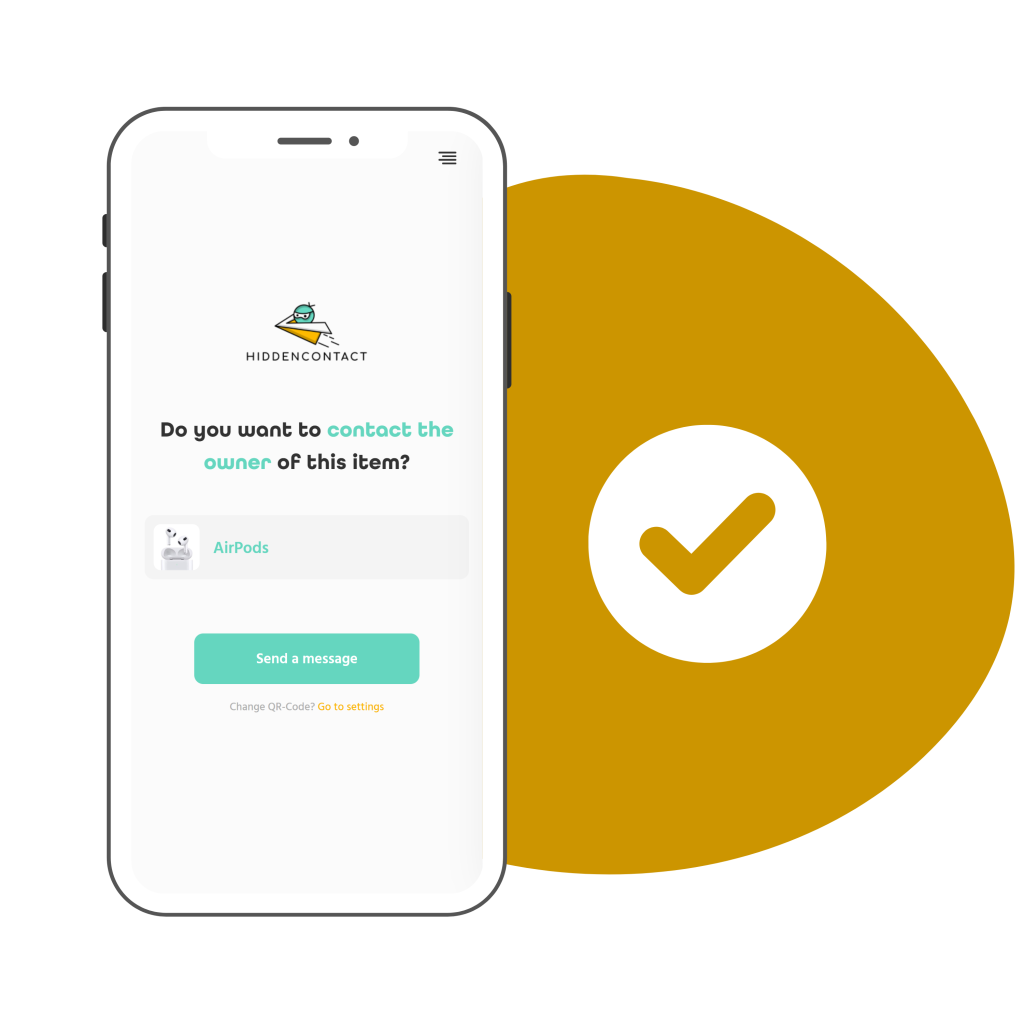 Step 2: Confirmation
After scanning the QR-Code our browser-based app opens on the senders smartphone.
Thanks to a short description and picture of the object, the sender can confirm the item and then contact the owner.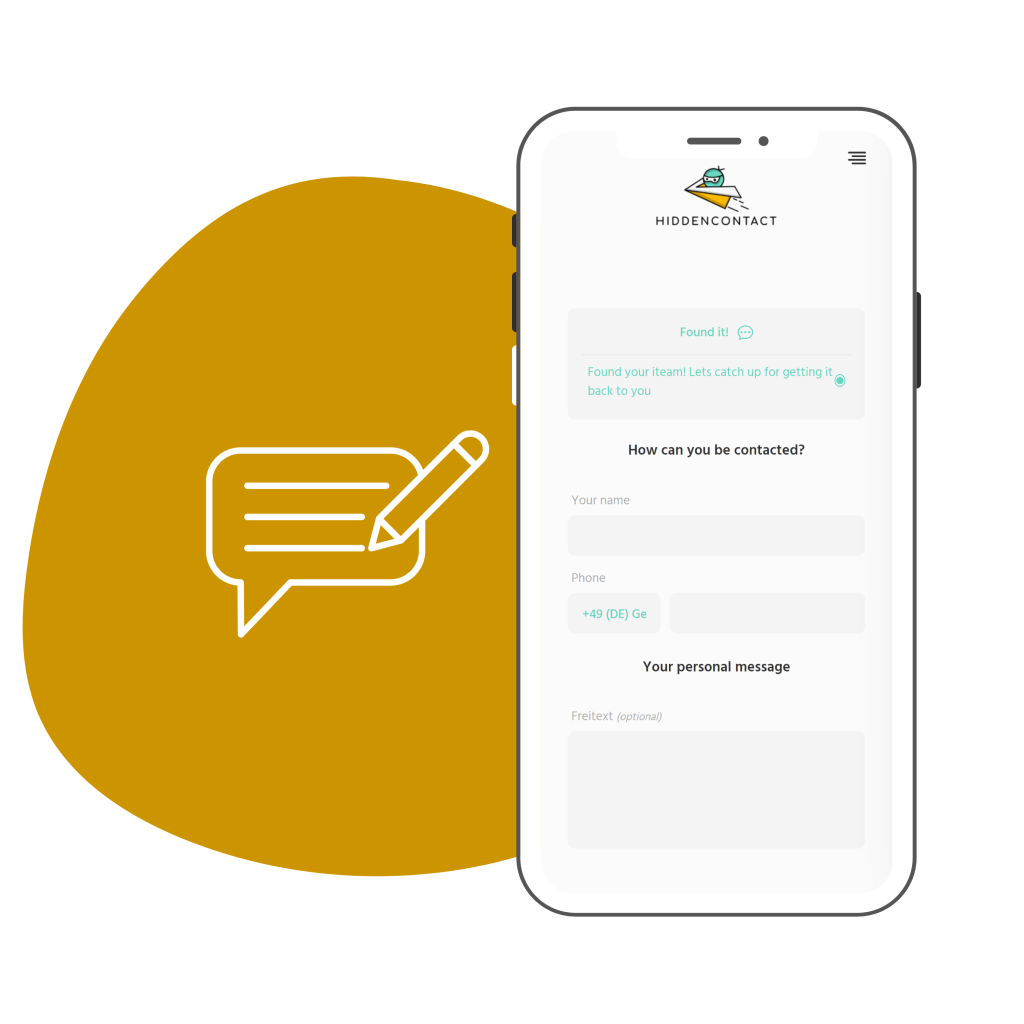 Step 3: Interaction
Here the sender can leave a freetext message and their contact data to ease a direct clarification afterwards.
The finder can thereby choose between leaving an E-Mail address or a phone number.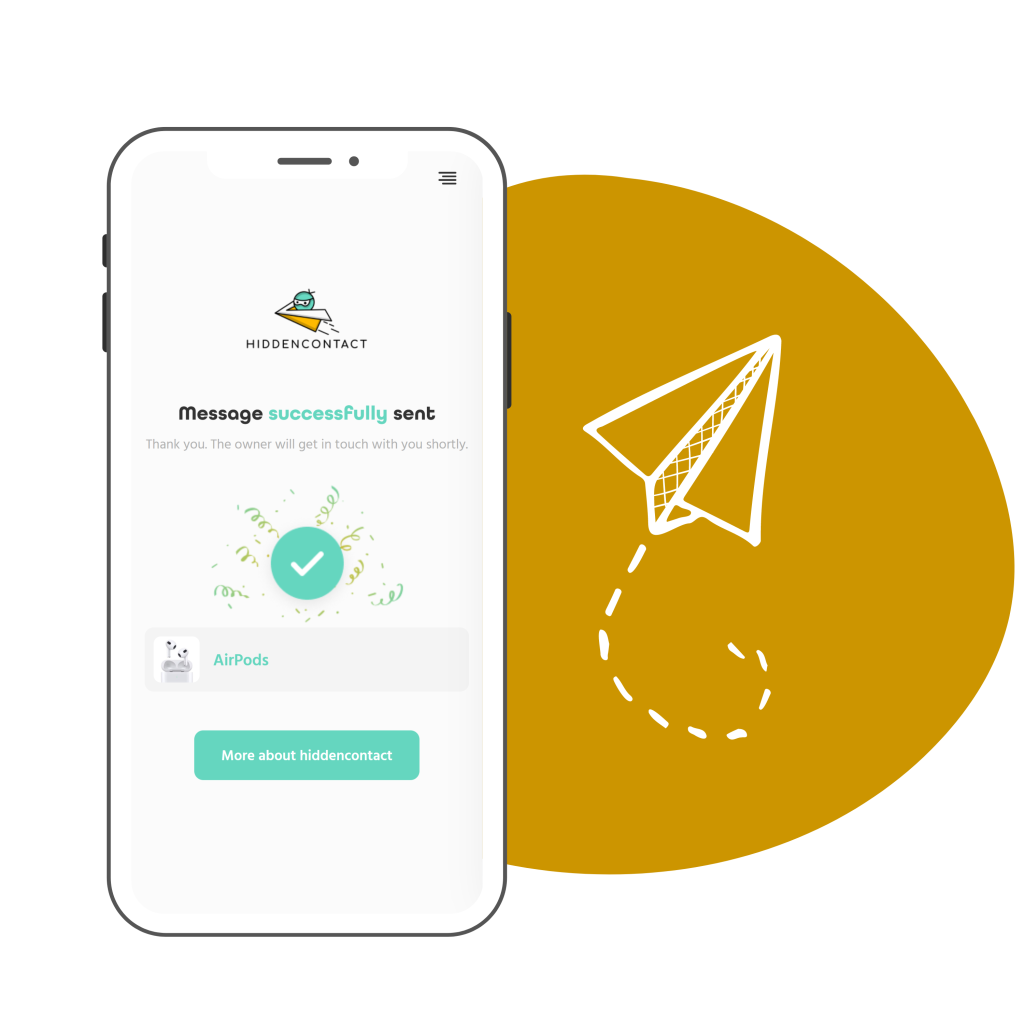 Step 4: Sending
But where will the message be sent? We will not tell the sender – since we will forwarding it anonymously.
You can choose between receiving the messages via E-Mail (free) or as SMS (as subscription starting from $1.99 / year)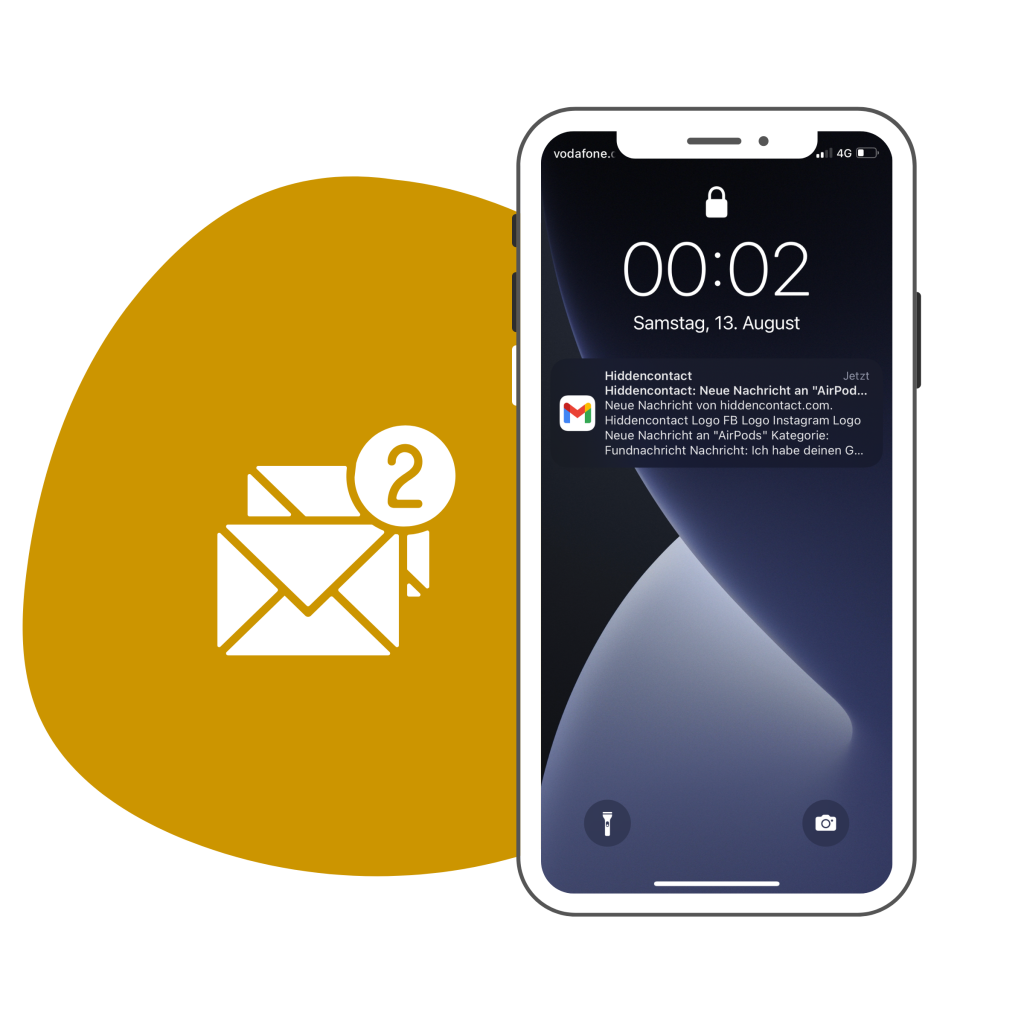 Step 5: Receiving the message
All messages are forwarded in real-time on the preferred channel of the owner including the possible contact information. This enables a direct clarification of any issues.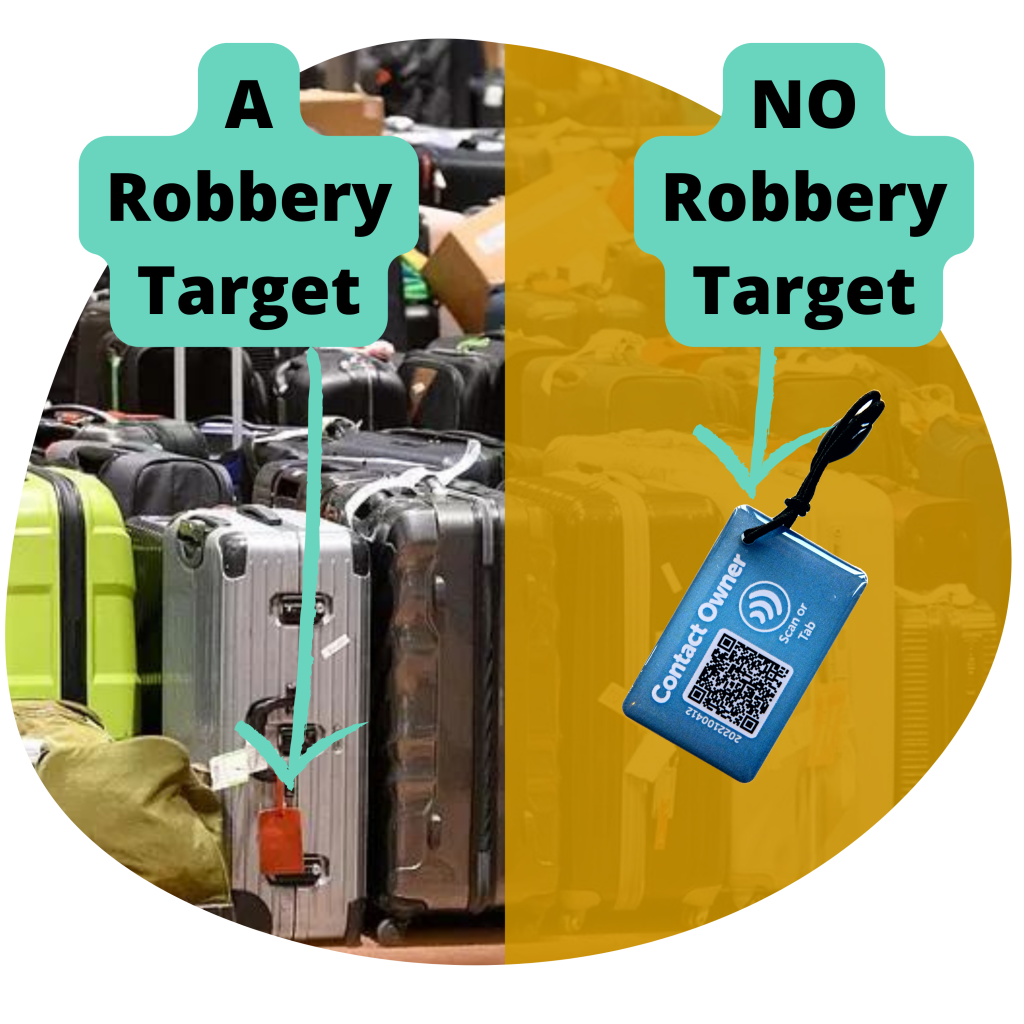 Don´t give away your personal data
… even if your luggage "needs" a longer break at an airport.
Luggage with your address is a serious security issue: Even though it was done with good intention. The combination of your address with the information that you are most probably on holidays for the next days could provide robbers with unwanted intelligence about you.
White-Label Products / Branding in your design?
No problem. Starting at volumes of 300 pcs we can create an individual design (product & app). Further infos you will find in our White-Label Options.